Introduction: Building 3D printing technology is revolutionizing the construction industry and has the potential to solve the world's housing crisis.
Architectural 3D printing companies around the world are now ambitiously launching various new projects, demonstrating the potential of 3D printing and committed to becoming a new solution for future residences.
The traditional construction process is full of difficulties such as logistics, raw material supply, contaminated materials, high cost and long delivery time.
All these have led to the scarcity of affordable housing in urban areas, and the world has experienced an "affordable housing" crisis.
In response to the crisis, more and more companies are exploring the use of architectural 3D printing technology as a potential solution.
△ICON Project Olympus concept image rendered by BIG-Bjarke Ingels Group.Image source: icon
This technology precisely extrudes concrete layer by layer to form an external wall structure.
The internal facilities, such as HVAC, pipes, windows, flooring, surface treatment, electrical, etc., still use traditional technologies.
Using 3D printing technology to make concrete walls is beneficial in many ways.
For example, architectural 3D printers can easily draw curves and can produce walls of various shapes and sizes, which breaks through the limitations of traditional architectural manufacturing.
And concrete is also a highly durable material that can withstand storms better than traditional wood.
In addition, as the cost of wood rises, more builders will consider architectural 3D printing technology.
△Supervise concrete extrusion at the 3D printed house construction site [来源:COBOD]
Despite these advantages, architectural 3D printing technology has not yet been used on a large scale.
Taking into account various factors, the use of 3D printing technology as a brand new method for the construction industry will take a long time.
In this regard, some top architectural 3D printing companies are trying to break through "a lot of resistance" and lead the world to a sustainable future.
Perry Group
Established time: 1969
Headquarters: Germany
Founders: Artur Schwörer and Christl Schwörer
PERI Group is one of the world's leading manufacturers and suppliers of formwork and scaffolding systems.
In 2018, we entered the 3D printing construction market by purchasing COBOD's BOD2 construction 3D printer.
Since then, PERI Group has been at the forefront of technology and has expanded its cooperation with COBOD.
This company is trying to completely change the construction industry through architectural 3D printing, building more buildings in a shorter time and at a lower cost, and accelerating the industrialization of the construction process.
By incorporating smarter designs and using optimized materials, it can also pave the way for a more sustainable built environment.
△PERI Group built the first residence in Germany and the largest 3D printed apartment building in Europe.Image source: PERI Group
Related construction projects:
The first 3D printed house in Germany: The PERI Group played an important role in the construction of the first 3D printed house in Germany, which is also the largest 3D printed apartment building in Europe.
American residential building: PERI Group cooperated with Habitatfor Humanity to build the first residential building in the United States in June 2021.
The project is located in Tempe, Arizona, and has passed all regulatory approval procedures with excellent performance.
Wasp
Established time: 2012
Headquarters: Italy
Founders: Francesca Moretti, Massimo Moretti, Nicola Schiavarelli
WASP or World's Advanced Saving Project is a company that designs and sells 3D printers made in Italy.
The company integrates themes of housing, art and culture, energy, digital manufacturing, health and food, and uses 3D printers for architectural manufacturing.
The goal of WASP is to build a "zero mile" home, which is a sustainable home made from locally available materials and equipped with portable machines that consume less energy.
Therefore, renewable energy sources such as solar, wind and water will also be used.
△TECLA 3D printed eco-house. Image source: WASP
Related construction projects:
TECLA: TECLA is an ecologically sustainable 3D printing habitat project, whose name comes from the words "technology" and "clay".
It is built with local soil, which is carbon neutral and can adapt to any climate or environment. This project uses multiple Crane WASP 3D printers at the same time.
Sculpture wall in Dubai: WASP 3D printed sculpture wall designed for Dubai flagship store.
This wall is designed with parametric shapes, which are used to create scenery and build unique decorative shapes.
APIS Cor
Established time: 2014
Headquarters: United States
Founder: Nikita Chenintai
Apis Cor's architectural 3D printing solution can build an entire house in any location within 24 hours.
Their goal is to fully automate the 3D printing process so that the machine can print buildings on earth and elsewhere.
ApisCor's architectural 3D printing solution includes a mobile 3D printer that can be set up within 30 minutes and a "mobile automatic mixing and supply unit".
The total area of ​​the printer is 132 square meters, the walls are built layer by layer using mixed concrete, and the machine can be installed on almost any surface with a height difference of less than 10 cm.
△Apis Cor 3D printed house in Russia. Image source: Apis Cor
Related construction projects:
3D printed house within 24 hours: Apis Cor built a complete 3D printed house within 24 hours, a feat completed in Russia in 2017.
In order to adapt to bad weather conditions, Apis Cor uses a "dry insulation material on one side of the house and a polyurethane filler composition on the other side".
Dubai Municipality: The Dubai Municipality built by Apis Cor holds the record of the world's largest 3D printed building so far, with a height of 9.5 meters and an area of ​​640 square meters. The wall structure of the two-story administrative building was constructed by Apis Cor.
Xtreee
Established time: 2015
Headquarters: France
Founders: Jean-Daniel Kuhn, Alain Gillen and Romain Duballet
The French startup XtreeE was founded in 2015 and provides two services:
Cooperate with customers to design and build projects; 2. Rent building 3D printing systems.
This unique business model allows them to cooperate with various partners to build a strong global printer network for their production department.
Their goal is to expand the network to include more than 50 concrete 3D printers by 2025.
Xtreee will provide the "Xtreee Print as a Service" digital platform to introduce potential customers to a large community of engineers, designers, architects and XtreeE printing technology.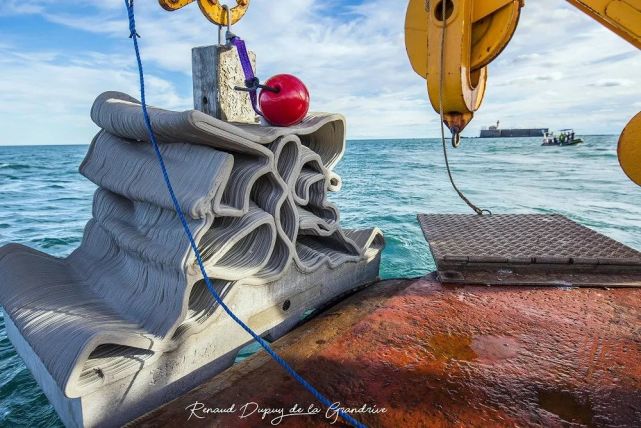 △ Xtreee 3D printed XReef was installed in the French Mediterranean. Image source: Xtreee
Related construction projects:
Concrete 3D printed wall in Dubai Pavilion: A concrete 3D printed wall built for the Dubai Pavilion. The 100-square-meter pavilion was printed in sections and assembled on site.
2024 Olympic Games: XtreeE will build a 40-meter-long pedestrian bridge in Aubervilliers, France. The bridge deck is entirely made of 3D printed structural concrete.
In order to welcome the upcoming Olympic Games in France in 2024.
icon
Established time: 2018
Headquarters: United States
Founders: Jason Ballard, Alex Leroux and Evan Loomis
ICON is a developer of cutting-edge construction technology based in Texas that uses 3D printing robots, software and advanced materials to promote human progress.
They solve the three main problems of the construction industry: affordability, sustainability and availability.
ICON is the first American company approved to build a 3D printed house in Austin, Texas.
The company has raised hundreds of millions of dollars in funding to develop architectural 3D printing technology. Its Vulcan architectural 3D printer is specifically designed for faster, more economical and flexible single-story buildings with greater design freedom.
The machine has a manufacturing capacity of approximately 2000 square feet, has an adjustable width (to accommodate different slab sizes) and can be transported in a custom trailer without assembly.
The ICON platform includes a robotic printer controlled by a tablet computer, an integrated material delivery system, and revolutionary cement-based materials for building houses.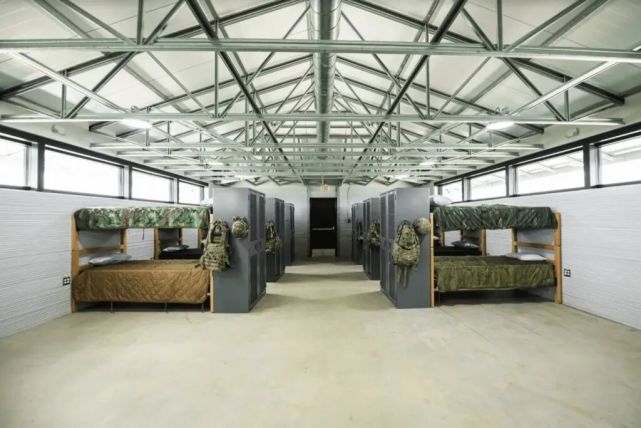 △The 3D printed barracks at the ICON Swift Training Center.Image source: icon
Related construction projects:
Camp Swift Barracks: The Texas Military Department cooperated with ICON to design an innovative, energy-saving, 3,800-square-foot training camp at the Camp Swift Training Center in Bastrop, Texas.
For soldiers to perform mission training in Texas or overseas. This building is the largest 3D printed building in North America, and the main facility can accommodate up to 72 soldiers or pilots.
Chicon House: Chicon House is the first licensed 3D printed house in the United States.
This is a 350-square-foot house and it took about 47 hours to print using the first-generation Vulcan printer.
The house has two bedrooms, a bathroom and a kitchen. There is a covered porch around the kitchen.
Kobod
Established time: 2017
Headquarters: Denmark
Founder: Henrik Lund Nielsen
Headquartered in Copenhagen, COBOD is committed to designing and developing 3D printer systems to provide construction services for residential and commercial customers.
The company won the EU's first tender for a 3D construction printer in 2018 with the modular structure printer BOD2, and acquired a large number of shares by the German PERI Group.
COBOD has continued to grow in recent years, and orders have tripled in 2020, including orders for printers other than on-site construction.
△ 3D printed houses in Florida [来源:COBOD]
Related construction projects:
Copenhagen 3D printed building: Known as the "first 3D printed building" in Europe, COBOD used BOD construction printers to create a 50-square-meter hotel wall, opening the chapter of architectural 3D printing.
Low-cost concrete housing: It is jointly built by Alquist 3D, PERI Group and Printed Farms in Florida. Its overall design is stronger than traditional houses, and at the same time it is built faster and at a lower cost.
These housing construction projects are jointly supported by the government and the Humanity Homes Organization. Each housing is built to show the potential of 3D printing in improving the current situation of social housing shortages in the United States.
Yingchuang Construction Technology
Established time: 2003
Headquarters: China
Founder: Ma Yihe
Yingchuang Building Technology (Shanghai) Co., Ltd. is the earliest high-tech enterprise in the world to truly realize 3D printing buildings. It is engaged in the research and development and production of 3D printing buildings and new building materials. It has as many as 325 national patents and is the national "One Belt and One Road" initiative. Important participating companies.
This company created "the world's tallest 3D printed building" in 2015. In addition, well-known online blogger Guo Jerry also visited and tried to live in a 3D printed house printed by this company and published related videos.
△The world's tallest 3D printed building in 2015
Related construction projects:
The first batch of classical Chinese courtyards in the world: the shape of ancient buildings in Suzhou, the design structure of Yingchuang, the integrated 3D printing of interior and exterior decoration, and the use of green walls. This is a sample of 3D printing construction technology applied to traditional building structures.
The world's highest in 2015: five floors above the ground and one underground, breaking the saying that 3D printing technology cannot print high-rise buildings. The main body of the building adopts a frame structure and is printed in strict accordance with the standard of reinforced masonry.
Due to construction and installation requirements, it is divided into different components and finally assembled into a 100% prefabricated building.
Architectural 3D printing is rapidly gaining popularity, and many other companies are exploring its potential. I believe there will be more architectural 3D printing technologies and sustainable materials in the future.
Friends, what other architectural 3D printing companies do you know?
Other architectural 3D printing manufacturers
In the "China 3D Printing Landscape in 2021" released by Antarctic Bear, a group of architectural 3D printing companies are included.
China Construction 3D printing companies: Shanghai Yingchuang, Beijing Huashang Tenda, Hangzhou Bopeng, Henan Space Gray, Beijing Space Smart Building, Zhejiang Xunshi Technology, Nanjing Jiayi, Hangzhou Guanli, Tianjin Huachuang, Xianghe Nailde
Foreign architectural 3D printing companies: American ICON, American Mighty Buildings, Danish COBOD, Dutch CyBe, Dutch Vertico, American SQ4D, French Xtreee, Italian WASP, German PERI, American Apis Cor, French Constructions-3D, American DiamondAge, American Branch.
Thank you for your interest in 3D printing~~