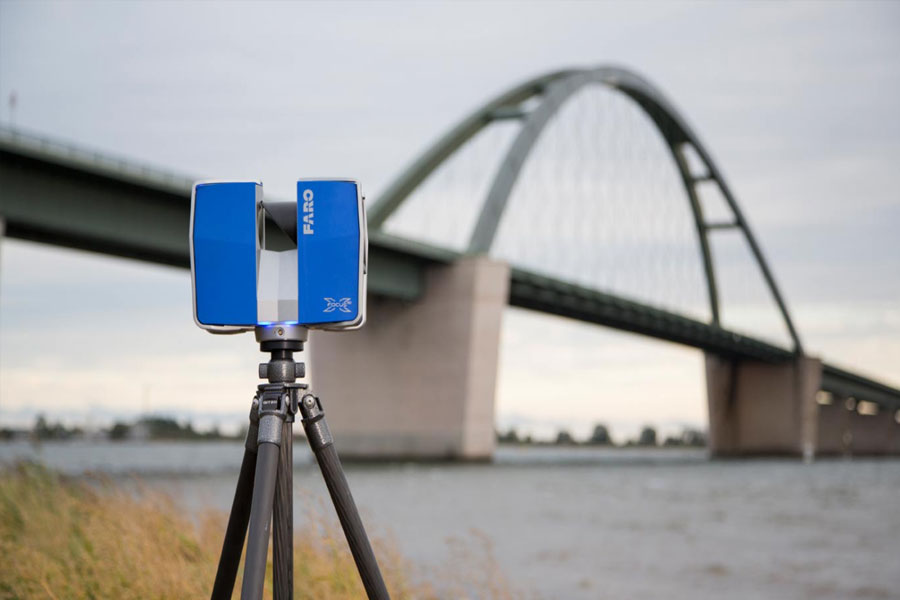 Laser scanners help create highly feasible designs
Okumura Sekkei Corporation (Okumura Sekkei)-an architectural design company located in Meito Ward, Nagoya City, Aichi Prefecture, Japan-uses three laser scanners to simplify its workflow. The team first comprehensively scans the landscape, and then brings the collected point cloud data back to the office to formulate a feasible construction plan.
In order to solve the problem that the architectural consultant did not know the situation of the site when designing, we used a three-dimensional laser scanner to scan the entire site, including the surrounding area. After collecting the point cloud data, we can view the conditions of the site in detail while processing the design in the office.
Although designers need to check the site in person, it is difficult for them to check the remote site many times. In the past, the team would perform calculations based on pictures and videos on site, but this often resulted in differences between the drawings and the actual conditions of the site. However, with the 3D laser scanner, it is now possible to create an accurate construction plan based on the data collected during the site survey.
Use skilled techniques when setting up the measurement area. Sometimes, the team will bring three 3D laser scanners and up to 25 spherical targets (spheres) to the site. These targets enable the team to stitch together multiple sets of point cloud data acquired simultaneously on different devices. This technology reduces the need to reposition the laser scanner and sphere, thereby increasing the efficiency of data collection.
Now for large-scale bridge scans, on-site scans can be completed in one day, even for large-scale sites covering an area of ​​20,000 square meters. At the same time, it also includes the surrounding area of ​​the venue and all the content in the venue-such as telephone poles, wires and street lights.
This is very important because these objects may unexpectedly become obstacles in the construction plan. The laser scanner captures the complete image, eliminating the problem of loss of information due to the obscuration of the camera angle. Another benefit is that we can use point cloud data to create animation simulations, making it easier for anyone to understand or imagine the venue. "
When it comes to scanning large structural objects such as bridges, 3D laser scanners will be deployed in creative ways to overcome specific challenges. In order to avoid registration errors, the team will try to obtain scan results from a higher vantage point.